CoolSculpting technology uses a process known as cryolipolysis. CoolSculpting works by cooling targeted fat cells in the body to induce a natural, controlled elimination of fat cells, removing fat permanently from the body without the need for invasive surgery. Whilst they remained the industry leader, established in clinics around the world the core product was old and competition was increasing rapidly.
The challenge of defining and developing the next generation platform was approached with a strong patient and customer centric perspective. An extensive research and understanding program across customers, patients and CoolSculpting staff globally was undertaken. Observational work, diary studies, in-depth interviews and exploratory workshops were held across three continents and hundreds of customers, users and staff.
The insights resulting from this work were the foundation of an extensive future product and service roadmap to underpin future development activity at CoolSculpting.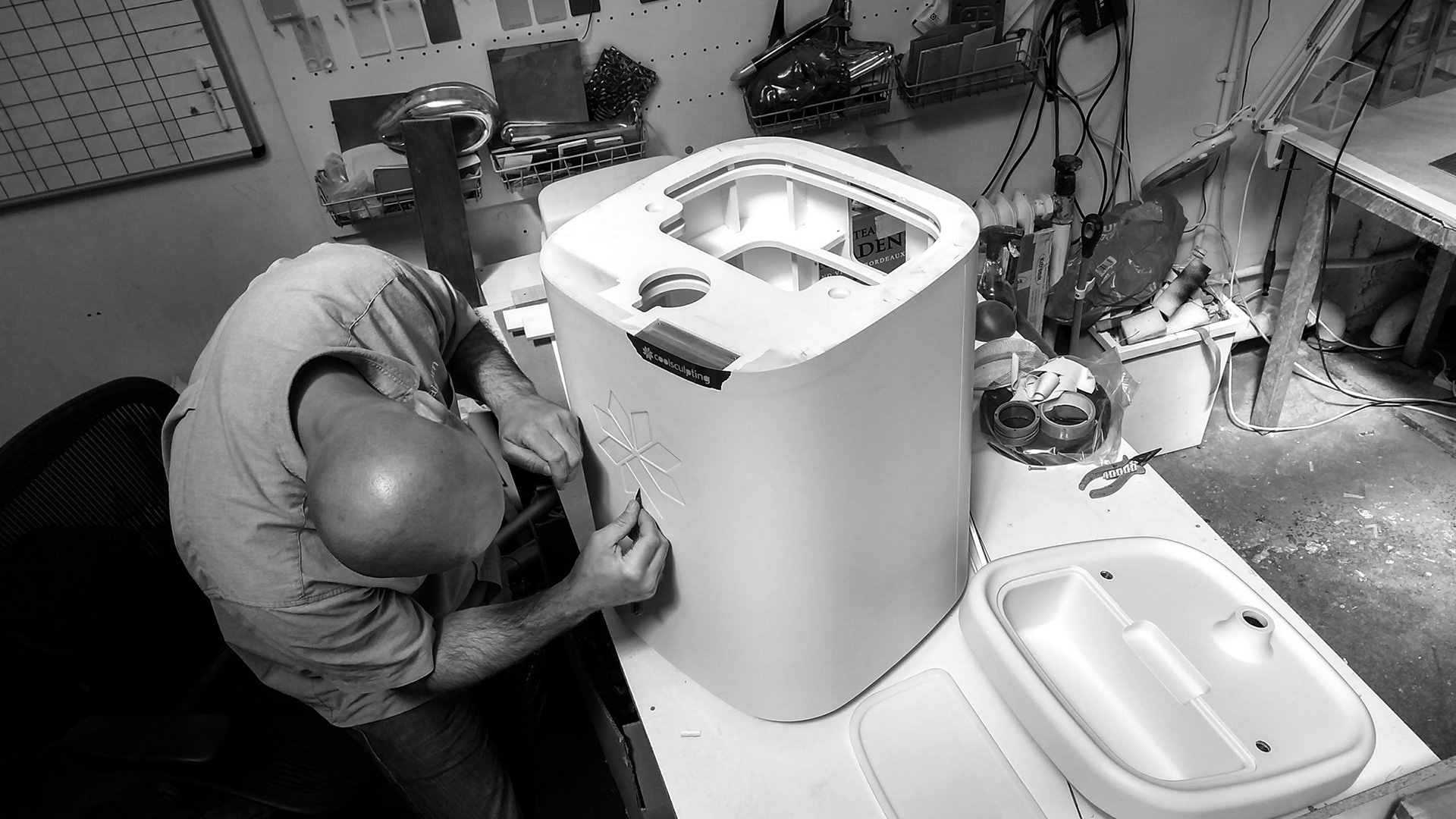 Designed to fit within aesthetic clinics globally the small footprint and high mobility ties into a system that carefully maps and supports the patient and operator journey from set up through to cleaning. The design features a number of key design signatures that easily identify and reinforce the product brand position and stable. 
Features including the backlit snowflake, Bluetooth call button and large display ensure patient and customer needs stay at the heart of the design and experience whilst providing the instant recognition and detail that work across a range of aesthetic medicine technologies.